Application for February 2020 is open!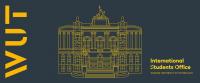 Between November and December, you can start your application for studies beginning in February 2020.
Application and admission process for studies starting in February 2020 is open from 18th November till 16th December. During this time you can create a new application.
February intake is mainly for M.Sc. studies, however, we have also two B.Sc. courses in the offer in IT. This session we are also introducing two new courses on M.Sc. level: Materials Engineering, and Geodesy & Cartography. Please check our offer for more details on length and prices.